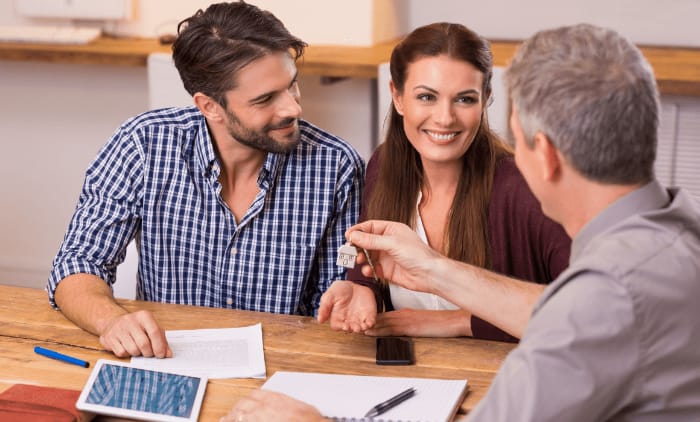 Join the Sterling Referral Program
Earn up to $2,000 every time you refer someone and they buy a new home with Sterling! Sign up below to get your personalized link, then pass it along to family & friends.
Sign Up For Your Referral Link Today!
*When you send your link to your friends, and they sign up, we will only send your friend a one-off invite from you to introduce them to Sterling Homes Edmonton. Don't worry, we won't spam them endlessly so they won't be angry at you for referring them!
Share the love and refer a friend to Sterling Homes
Sterling Client Referrals
You've been through the home buying process and found your perfect home with Sterling. But maybe you know someone else who's looking for their perfect home too? If so, now is the ideal time to recommend Sterling Homes to your friends and family, and get paid for it!
If you bought from Sterling and love the quality and design of your new home, why not share the love with a friend?
In return, we'll share the love back!
If you own a Sterling home, all you have to do is refer a friend to us, have them fill out the referral form before they make the purchase on the home, and in return, you'll receive $2,000.
Non-Sterling Client Referrals
But that's not all – even if you don't own a Sterling home, you can still take advantage of this offer! If you recommend us to a friend and they fill out the referral form before purchasing their home with us, you will receive $1,000! Put it towards that vacation you've been planning, pay off some bills, or even put it towards the down payment for a new home for yourself.
How it works:
Sign up for our referral program using the form above

Check your email - that's where you will find your very own custom referral link

Share away! Pass on your custom link to friends, family, or even with your social network! The more people who sign up with your link, the more chances you get to make some extra cash!

Then, your friends jus

t have to fill out the form from your link - that's how we'll track this back to you if they end up purchasing!

When a referred friend buys a Sterling home, we'll pay you up to $2,000!*
Questions? Send us an email at marketing@sterlingedmonton.com
*Please note that there are some conditions – we can only offer this deal on new purchases, so if your friend has already written a contract or purchased a home from us you'll be ineligible for this offer. Referral payout ($1,000 or $2,000) will be paid 6 weeks post possession. The referred individual must be referred directly and not represented by a realtor. The referral amount will be paid in full upon the occupancy of the home.
For further details on our referral program, please contact your area manager.